Pokrovitelj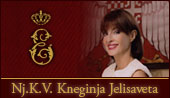 Film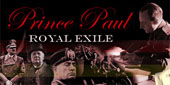 Knjige o 27. martu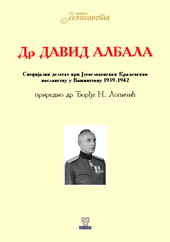 Rehabilitacija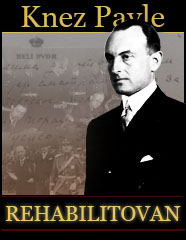 Sahrana na Oplencu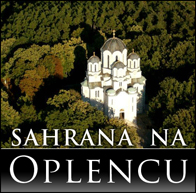 Godišnjica
Saznajte više...
<a href="http://www.vipreplicasrelojes.com/Category/replicas-cartier/">replicas cartier</a>
Knez Pavle
-
Biografija
-
Kneginja Olga Karađorđević
Karađorđević Olga, kneginja
(Athens, June 11, 1903 - October 16, 1997, Paris)

Kneginja
Olga Karađorđević
Born in castle Tatoj as the first of the three daughters of Greek prince Nikola and Russian Great Princess Jelena. Granddaughter of the Grand Duke of Vladimir, the great-grandson of emperor of all Russia Alexander II.
Education was acquired at a Greek court (private teachers).
Prince Paul met in July 1923 in London. Soon they were convinced and the wedding was scheduled for Monday, October 22 in Belgrade. The Kum was a Duke of York, the latter King George VI of England. The wedding trip took place in Venice, Pratolino and Rome.
All of her first-born, Alexandra, was brought to the world in Whitlock (August 13, 1924), Elizabeth's Castle from York in Richmond. In England, in Whitlock, she also gave birth to another son, Nicola, on June 29, 1928, and daughter Jelisaveta on April 7, 1936, in the White Palace in Belgrade.
With Prince Paul and children expelled from the country on March 27, 1941. In Athens, they were handed over to the British authorities who had dispatched them to Kenya, into an uninhabited area in the jungle by Lake Naivasha. At the end of August 1942, her sister Marine's husband, Duke of Kent, lost his life in a plane crash. King George VI received permission from Churchill to travel to England. In January 1943 she returned to Kenya and found her husband exhausted from the disease. At the beginning of June, the advocacy of South African General Smats allowed them to leave Kenya and move to Johannesburg. It was not until February 1948 that they returned to Europe, first in Geneva, and then, since 1949, they live in Paris.
Their younger son, Nikola, died in a car accident in England on April 12, 1954. Her husband died in Paris on September 14, 1976. She retired to Paris, buried in Lausanne, where she rests with her son and wife.